In this episode we chat with Vivien Allred about hormones, acne, and the DUTCH Hormone Test.  Vivien is a Naturopathic Nutritional Therapist and hormone consultant.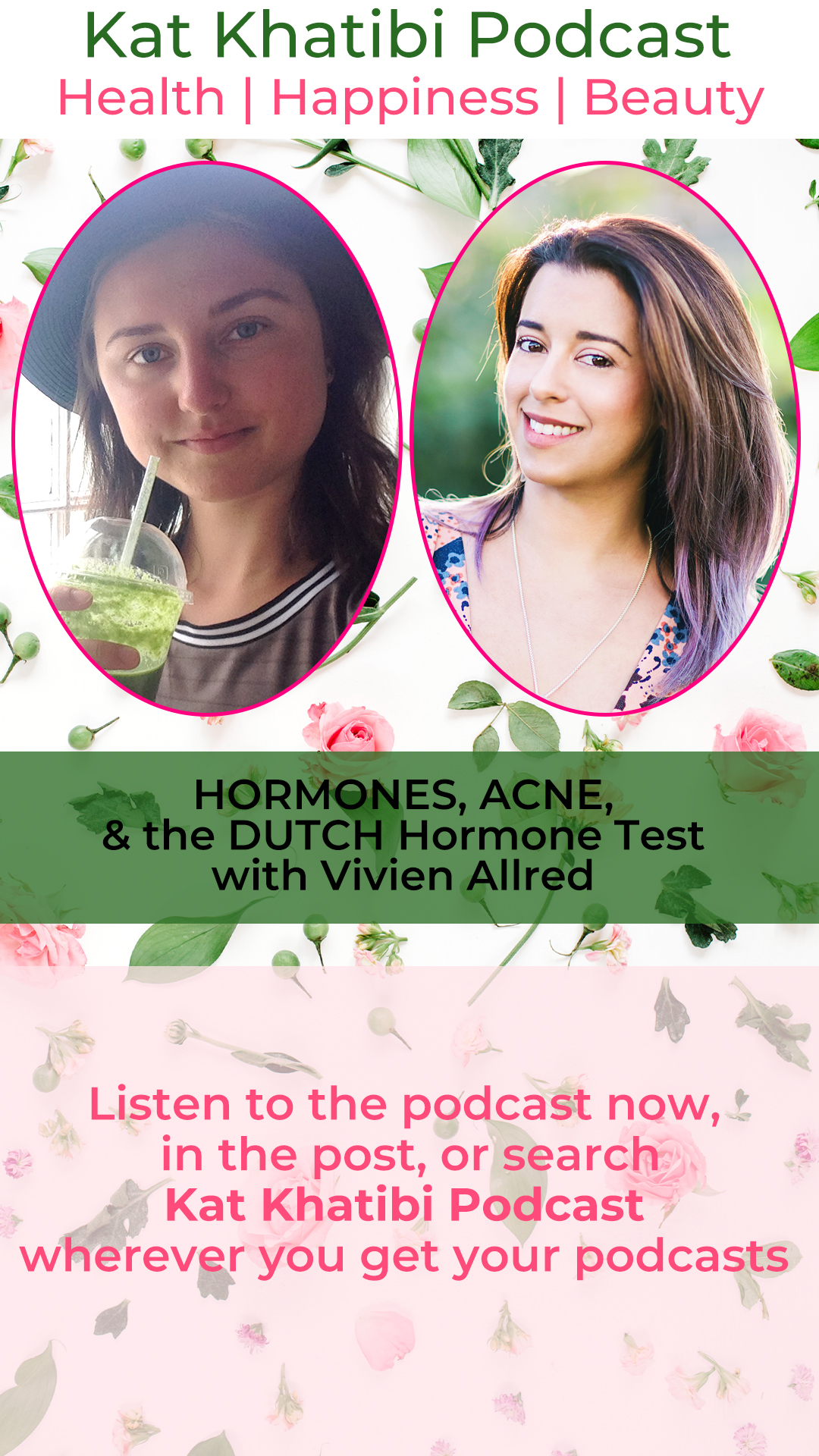 IN THIS EPISODE:
Hormonal Acne
The Gut/Skin Connection
The DUTCH Hormone Test
Go Over My Old DUTCH Hormone test
PCOS
Androgen Dominance 
Estrogen Dominance 
and more!
---
Reach Vivien:
Bio
Vivien Allred is a UK based Naturopathic Nutritional therapist. She studied for 3 years at the College of naturopathic medicine, after struggling with her own health issues, for many years during early adulthood, including hair loss, cystic acne, amenorrhea, PCOS & gut infections. She now works primarily with women struggling with hormonal imbalances and digestive issues, educating them about the healing properties of food, nutritional supplements, lifestyle and other natural remedies.

Vivien offers both online and in person consultations (Manchester, England) and aims to identify and address the root causes of her clients' symptoms, supporting them with personalised health protocols. She is passionate about helping as many women as possible overcome their health issues and she is dedicated to sharing regular content, including weekly blog posts, newsletters and episodes on her podcast 'Hormones in Harmony' plus daily education, inspiration and Q&A's on her instagram page.
Website:
Blog posts
Free 30 minute troubleshooting call and upcoming PCOS online course 
---
Reach Kat:
TheHealthfulGypsy @ Gmail.com
Instagram: https://www.instagram.com/katkhatibi/
SUPPORT THE PODCAST: https://anchor.fm/healthfulgypsy/support
Be a guest in a future episode: http://katkhatibi.com/podcast/
Leave a voice comment or question and maybe get it answered or heard on a future episode: https://anchor.fm/healthfulgypsy/message