Are you frustrated with doctor's offices for simple testing?  You have to pay for the test, the doctor visit, then wait in the waiting room…sometimes TWICE.
LETSGETCHECKED simplified the entire process. They have over 30 different health kits. Currently, their Sexual Health test kits are the biggest
sellers, accounting for over 50% of sales. Other popular tests include Thyroid Tests, and Bowel FIT cancer screening tests. 
I recently ordered and their Thyroid test kit and loved their streamlined experience….still cheaper than a doctor's visit for me.  
My Thyroid Test Experience
$119
Thyroid Antibody Test
---
BIOMARKERS
Free Thyroxine
Free Triiodothyronine
Thyroid Stimulating Hormone
Thyroglobulin Antibodies
Thyroid Peroxidase Antibodies
Thyroxine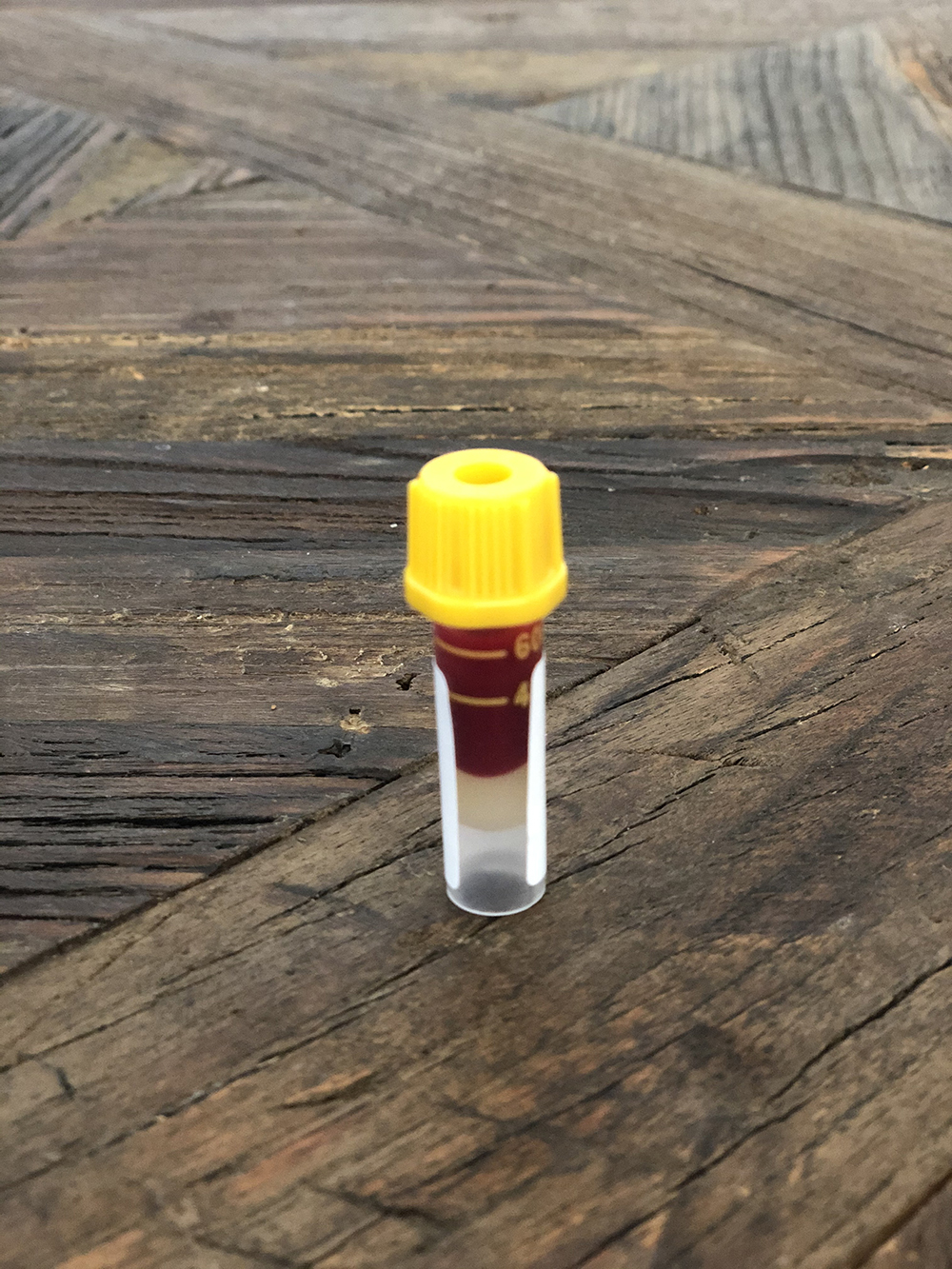 Having PCOS and female hormonal imbalances, Thyroid problems are very common.  Therefore, I like to check my thyroid once a year to make sure everything is on the up and up. First the test came in a discreet package.  Great especial for those ordering sexual health tests!  Next I had my husband use one of the included finger prickers to get the needed blood sample.  This was my least favorite part, but I find I can do it myself if I go slowly.  I did have issue with the prick closing up, so I had to squeeze my finger to get enough out. Once that was done I popped it in the included sample container and packaging and BAM…I took it off to the mailbox straight away.
BEFORE YOU TEST PLEASE REMEMBER
They suggest taking it between Monday & Wednesday so the sample doesn't get stuck in the post office over the weekend!

Most accurate when taken first thing in the morning and while fasting

Make sure your hands are warm when collecting the sample, you are standing up and you are well hydrated

Always helps increase blood flow if you do a few jumping jacks or go for a brisk walk before taking the sample!
I wish I read those tips before I took the sample as that's why I was having issues and had to squeeze it out.  My hands were freezing and I literally just woke up with no exercising. Thankfully, my test results came quickly and were on their site in a simple easy to understand format.  I was within normal ranges.  I then showed my results to my husband who used functional ranges and I was still without normal ranges.  So yay! Now I know my hormonal imbalances have nothing to do with my Thyroid.  One less thing to worry about…
am I right
?
What tests I want to try next
Female Hormone Test
$129
Obviously, I need to keep up with testing my hormones to see how my PCOS gets better over time.
---
At home female hormone test to provide a broad picture of a woman's hormonal health, with online results in 5 days.
Biomarkers covered:
Follicle Stimulating Hormone (FSH)
Luteinizing Hormone (LH)
Prolactin
Oestradiol
Liver Test
$99
I'll probably need to do this one regularly since having imbalanced hormones can be hard on the liver.
---
At home liver test for determining how your liver is performing with online results in 5 days.
Biomarkers covered:
Total Protein
Albumin
Globulin
Bilirubin
Alkaline Phosphatase (ALP)
Gamma GT
Alanine Transferase (ALT)
CRP Test
$69 
This test is great to find out if you have too much inflammation in your body!
---
At home CRP test to identify inflammation in your body with online results in 5 days.
Biomarkers covered:
What are you waiting for?! Here's a discount code to get you started...