How to Use Functional Medicine for Diet, Detoxing, and Healing Chronic Health Conditions
Risa Groux, CN is a Functional Nutritionist and Certified Autoimmune Coach. Risa works with issues like diabetes, autoimmune disease, cancer, digestion, thyroid, and hormone imbalances. In this episode we talk about functional medicine, finding the right diet for your health issues, supplements, and so much more.  Risa is currently offering all of you a 10% discount code for her RGN Plant-Based Detox using code: KatK10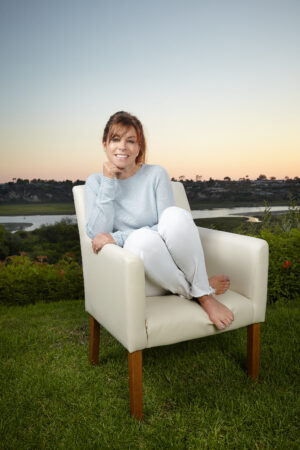 Risa Groux, CN is a Functional Nutritionist and Certified Autoimmune Coach in private practice in Newport Beach, California. She has always been passionate about nutrition and good health. Risa was so concerned about purity that she made her children's baby food from scratch. Today she is passionate about cooking and creating healthy, nutritious food. She works with a wide array of clients from professional athletes, adults, and kids to the Biggest Loser from season four. Risa works with issues like diabetes, autoimmune disease, cancer, digestion, thyroid, and hormone imbalances, to name a few. Risa firmly believes that the body can heal itself with whole foods we obtain from the earth and sees living proof of that in her office each day. She looks at root causes using functional nutrition guidelines, blood and stool tests, and knows that weight loss is a side effect of wellness. 
IN THIS EPISODE:
-How are functional nutritionists different from traditional nutritionists and dieticians?

-When it comes to choosing a diet, what are some of your favorite mainstream diets and what are some benefits and drawbacks of each? 

-What is the relationship between food sensitivity and histamine intolerance?

-What are the benefits of detoxification and why should you do it regularly?  

-Which supplements are imperative for optimum health?

-What are some healthy go to snacks?  Especially when we are feeling a bit stressed, but won't cause us much pain and regret after? 
Would You Take 30 Seconds to Rate & Review the Kat Khatibi Podcast?
The best way to help me spread our mission is to give us a 5-star review, and I read and appreciate every review!
1. Click link:  Kat Khatibi Podcast on Health, Happiness, & Beauty on Apple Podcasts
2. Click "View in iTunes" button
3. Click "Subscribe" button
4. Click "Ratings and Reviews" text
5. Click to rate and leave a short review and you're done!
6.  If you include your Instagram name, I will even share a screenshot of your 5-star review and tag you back!