A Functional Approach to Weight Loss Resistance with Shalin Vitez
Why is weight loss resistance in women so hard to address?  We speak with Shalin Vitez on how to resolve weight-loss resistance, the cause, co-factors, and so much more.  It's not as simple as calories and diet.  Sometimes you have to dig a little deeper.  
IN THIS EPISODE:
1) Weight Loss Resistance
– Weight loss Resistance being unresponsive to diet & exercise
– Causes of Weight Loss Resistance (Mold, Lyme & Co., Parasites, Environmental Toxins)
– Fat Storage as a protective mechanism of the body (to prevent damage in tissues and organs)
– How to resolve Weight Loss Resistance (By following a certain order of operations)
– Main Sign & Symptoms of a Parasitic Infection
– Parasites and the Full Moon
– Difficulty to test for parasites and the reason why (biofilm)
– Reason why we need to treat parasites always FIRST, when dealing with co-infections
– Parasites and Hormone Connection (Cortisol & Estrogen&Testosterone)
3) Mold and Weight Loss Resistance
– how it causes WLR in the body (high cytokine storm, leptin resistance)
– Parasite-mold connection
– Root causes of hormonal imbalances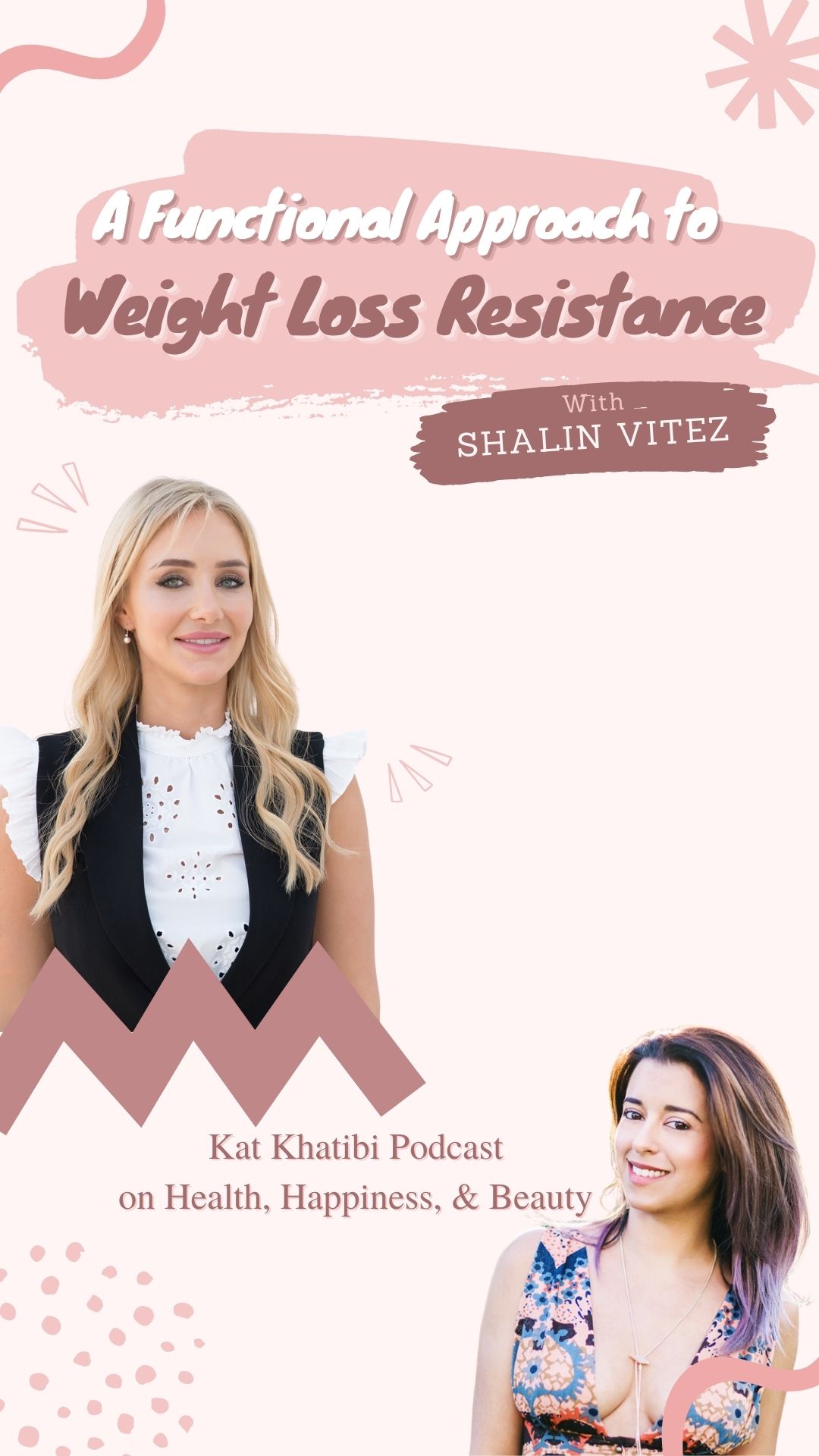 Shalin Vitez is a Functional Diagnostic Nutrition® Practitioner, an ADAPT-certified Functional Health Coach, and a Mind-Body-Spirit-Release Practitioner.  She helps women who have tried every diet under the sun to break through their weight loss resistance to feel confident and alive in their dream body.  In her virtual practice she specializes in supporting women who deal with: Mystery weight gain, Weight loss resistance,Chronic Fatigue Syndrome, Mitochondrial Dysfunction, Hormonal Imbalances, Leaky Gut, Gut Dysbiosis (Parasites, Candida, SIBO, GI-Issues), Biotoxin Illness (Mold Illness, Lyme & Co-Infections).